All Alameda County residents can now dispose of up to five mattresses and/or box springs a day for free at the Davis Street Resource Recovery Complex.
About The Mattress Recycling Program
"We're thrilled to provide this convenient program to all county residents and hope it helps to reduce the number of illegally dumped mattresses and box springs in our communities," said Barry Skolnick, Area Vice President for WM Northern California – Nevada. Getting rid of a mattress or box spring in Alameda County has never been easier. County residents, including those not serviced by WM, can bring mattresses and box springs to WM's Davis Street facility Monday through Friday from 7 a.m. to 5 p.m. and on Saturdays from 8 a.m. to 4 p.m. This free drop off is made possible through the Mattress Recycling Council's Bye Bye Mattress program.
Mattresses not covered by this program include severely damaged, wet, twisted, frozen or spoiled mattresses or box springs, any mattress or box spring infested with beg bugs, mattress pads or toppers, sleeping bags, pillows, car beds, crib mattresses, air mattresses, and sofa bed mattresses.
Where To Dump Mattress for Free in Alameda County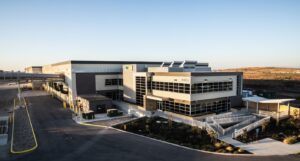 Davis Street Transfer Station
2615 Davis Street
San Leandro, CA 94577
Mattress Drop-Off Hours
Monday – Friday: 7 a.m. to 5 p.m.
Saturdays: 8 a.m. to 4 p.m.
Mattress recycling contributes to a more sustainable waste management system, reduces the environmental impact of mattress disposal, and creates economic and environmental benefits. Mattresses disposed of through the Bye Bye Mattress program are first inspected for both condition and materials before being sorted to separate different components, such as steel springs, foam, fabric, and wood. The mattresses are then disassembled to extract their individual components using specialized machinery. The steel, foam, fiber, and wood recovered from mattresses and box springs are further processed to prepare them for recycling before being sent to manufacturers to make hundreds of new products. Steel springs can be melted down and recycled as construction rebar or scrap metal. Foam can be processed and used in the production of carpet underlay, pet bedding, or other products. Fabric can be recycled into new textile products, insulation, etc. If the mattress has a wooden frame, the wood is often chipped or shredded to be used as mulch.
Recycling mattresses conserves valuable resources, including steel, foam, and wood, which generally require less energy to recover through recycling than to produce as new materials from raw resources. It reduces the environmental impact associated with the extraction and processing of raw materials, contributing to lower greenhouse gas emissions. And by diverting mattresses from landfills, recycling also helps reduce methane emissions from landfill gas while also helping reduce the overall volume of waste.
Funding Innovation Through Responsible Regulation
The free mattress recycling program is funded through a $10.50 recycling fee that is collected when a mattress or box spring is purchased in California. The fee is used to establish free drop-off locations and collection events throughout the state, transport collected units from these sites to companies that dismantle the discarded products and recycle the materials. Other portions of the fee are dedicated to combating illegal dumping and research efforts that improve the recycling process and recyclability of the component material.
"We're thankful to each of the solid waste facilities, local businesses and nonprofit organizations that join our collection network and help us make recycling used mattresses easier for residents," said Mike O'Donnell, MRC's Managing Director. "Together, this impressive network is collecting more than 1.5 million mattresses each year that are recycled right here in California."

Additional Services at Davis Street
While mattress and box spring disposal at Davis Street is free, customers seeking to dispose of other materials at the transfer station (or seeking to dispose of more than five mattresses and box springs combined in one day), will be charged standard disposal rates as detailed in the facility's rate sheet.
Hayward residents with WM service can self-haul up to two-cubic yards of trash or plant debris to Davis Street at no cost but must present a coupon at time of disposal. Hayward residents can contact WM at 510-537-5500 to request a self-haul coupon.
Oakland residents may self-haul up to 4 cubic yards of bulky waste such as furniture, carpets, home remodeling debris, appliances, tires, scrap metal and yard trimmings once a year, but must schedule an appointment first. For more information, Oakland residents should visit https://www.oaklandrecycles.com/bulky-service/.
Schedule a Free Bulky Pick Up
Curbside bulky collection is available to WM customers in several Alameda County cities. Customers are encouraged to visit their community's website to find more information about the specific bulky service available in their area.
About WM
WM, based in Houston, Texas, is the leading provider of comprehensive environmental services in North America, providing services throughout the United States and Canada. Through its subsidiaries, the Company provides collection, transfer, disposal services, and recycling and resource recovery. It is also a leading developer, operator, and owner of landfill gas-to-energy facilities in the United States. The Company's customers include residential, commercial, industrial, and municipal customers throughout North America. To learn more information about WM, visit www.wm.com.