Pick Up Services
WM NCN offers primarily two types of services, franchise and open market.
Franchise
Franchise services are offered through a negotiated contract with an entity like a city, county or utilities district. In most cases, a franchise contract includes both curbside collections and disposal services. In some instances, those operations are separate.
Open Market
Open market services are offered directly to customers. Many of our construction and demolition collection and processing services are offered through open market agreements.
WM Residential Service ▶
WM Business and Commercial Service ▶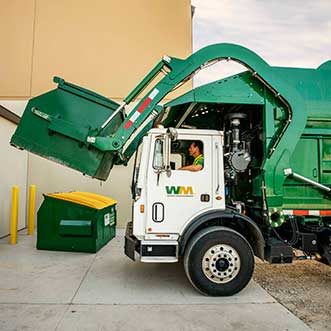 Drop Off Services
WM owns and operates numerous facilities across the NCN area that offer in-person drop off services.
Need to dispose of an old mattress, appliances, bulk trash, or recycling? Have large amounts of construction or cleanup debris? We can help you dispose of any unwanted materials properly and safely. Find the right WM landfill, transfer station, or recycling center near you to take advantage of our services for individual residents and businesses.